Notes from Mindful Productivity for Remote Workers
How to stay connected?
make connection and explicit objective for meetings. Include an element of connection in a meeting e.g. a check in, a get to know each other exercise
remember you can say/write just a hi

How's your week/etc going?

async more, to sync less (but better) - save meeting time for when you really need it
make the most of not having a commute … plan that time actively
take meaningful breaks

catch up in a walk
drink a tea/coffee away from your computer
meet someone face-2-face
Embrace flexibility
where you work (home, coworking space, office)
when you work (linear vs. non-linear)
when getting together - focus on building relationsships
What would you like to do with your saved commute time?
Can you work in different places and at different times .. that suit your energy, mood and what you need to do?
What would you like to do during the day that you couldn't do usually?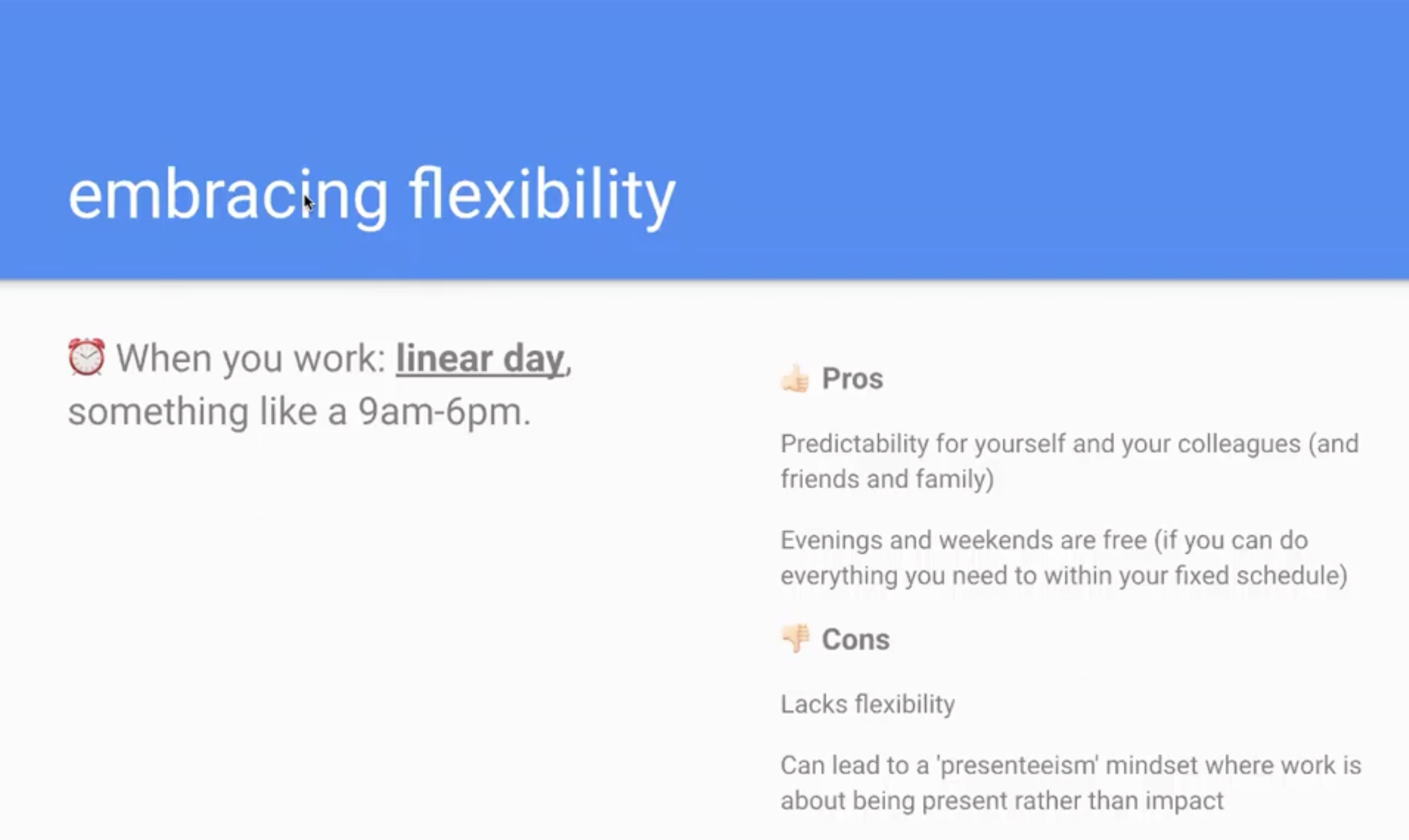 Planning for focus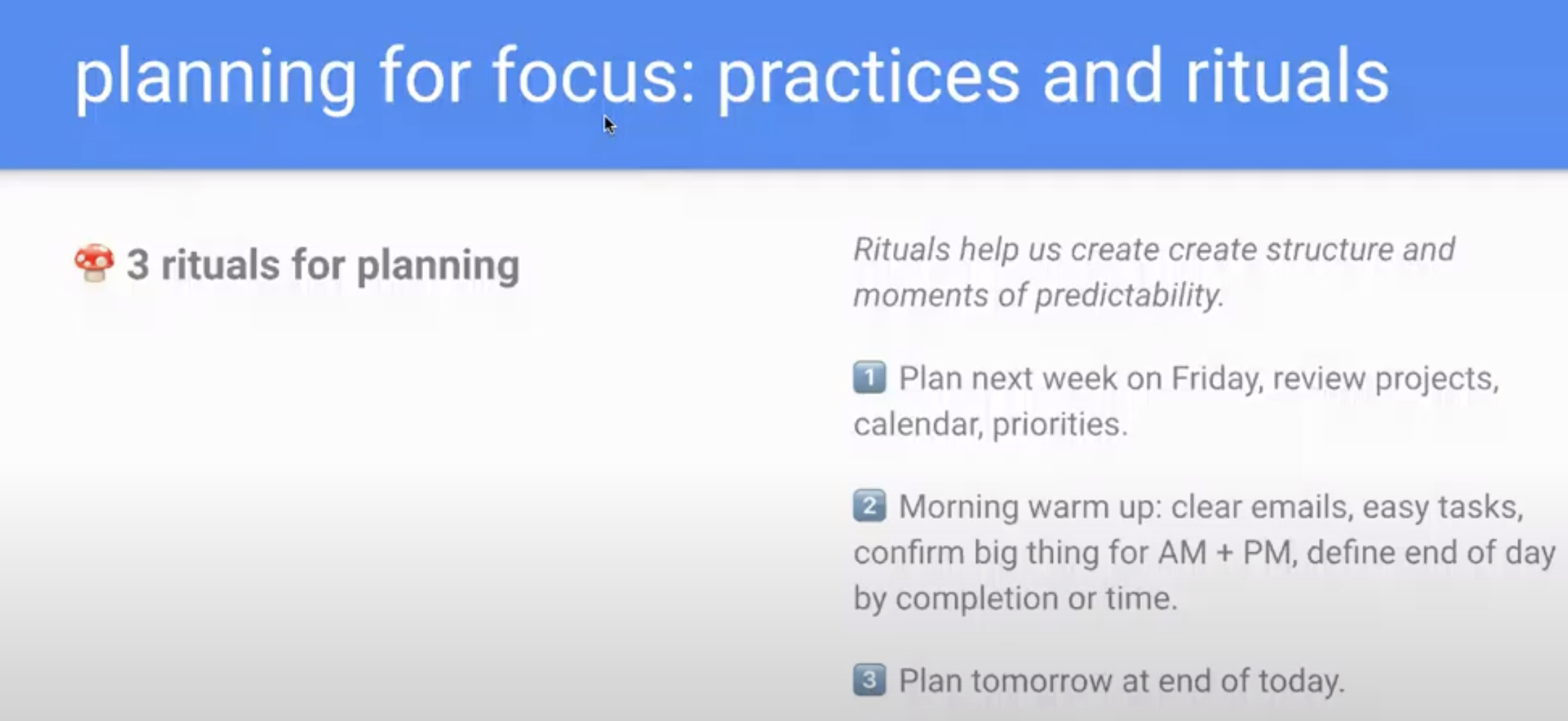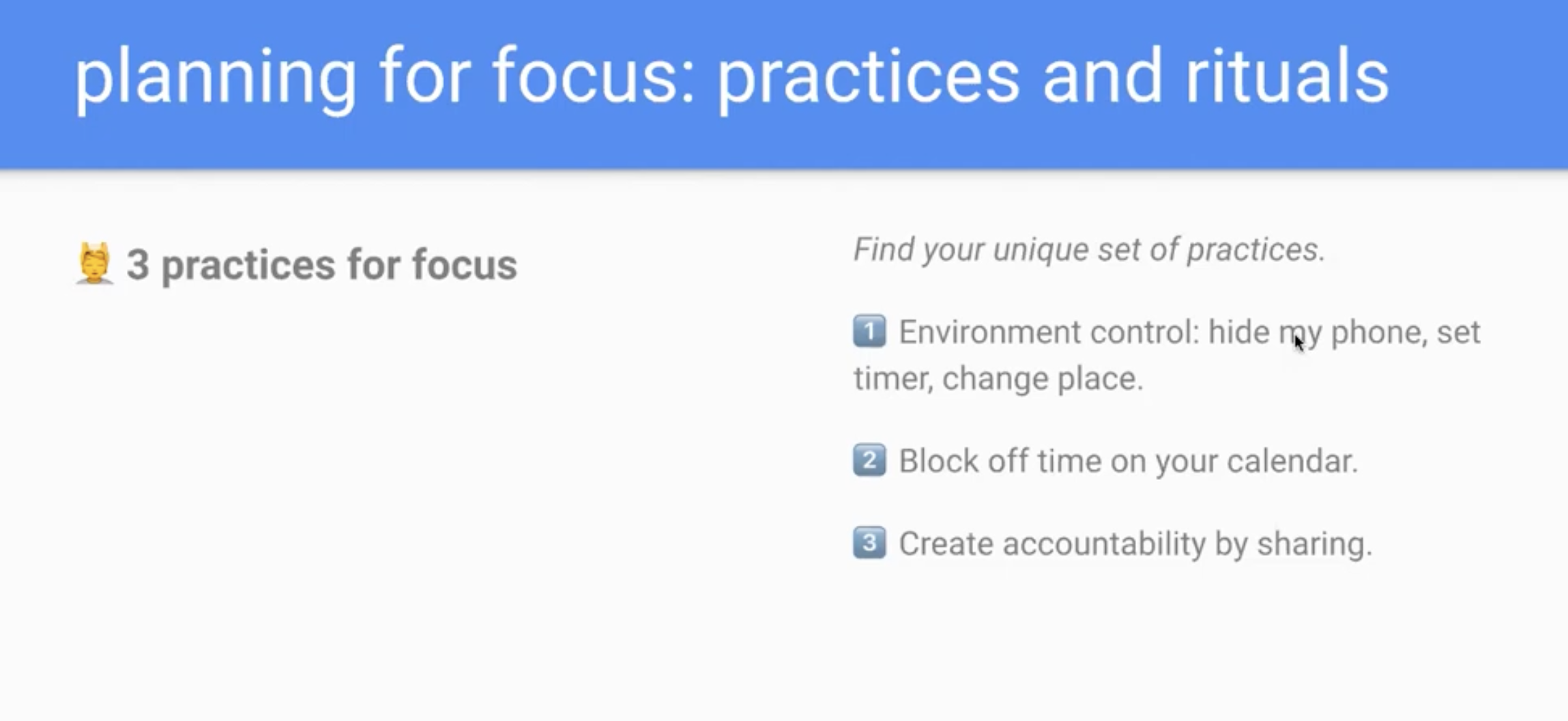 Notes on the facilitation
Check-in: Name, what you do, Where/When do you feel most mindfully productive
Linking
Enjoy this post?
Notes mentioning this note
There are no notes linking to this note.