Survive the Desert
The Story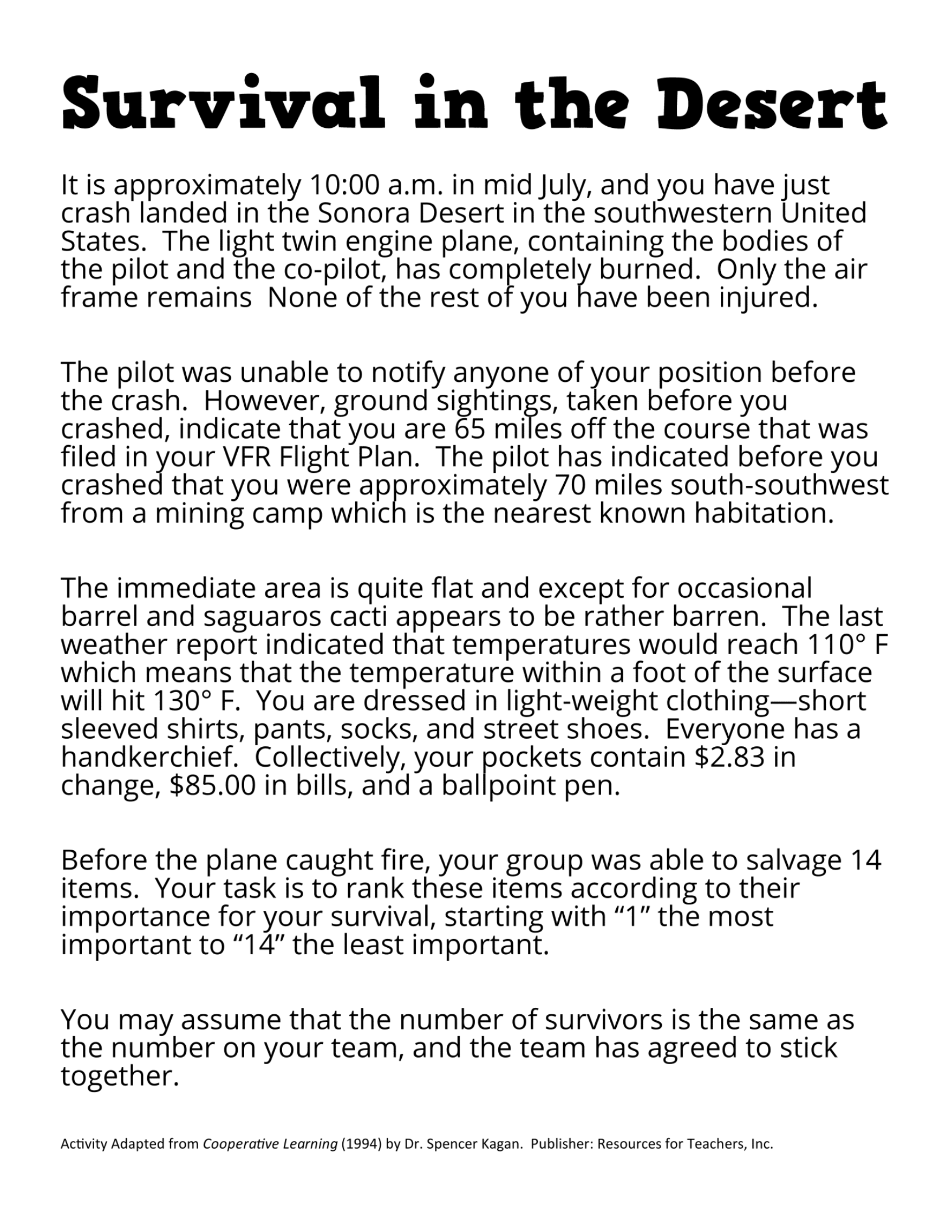 14 Items to bring in order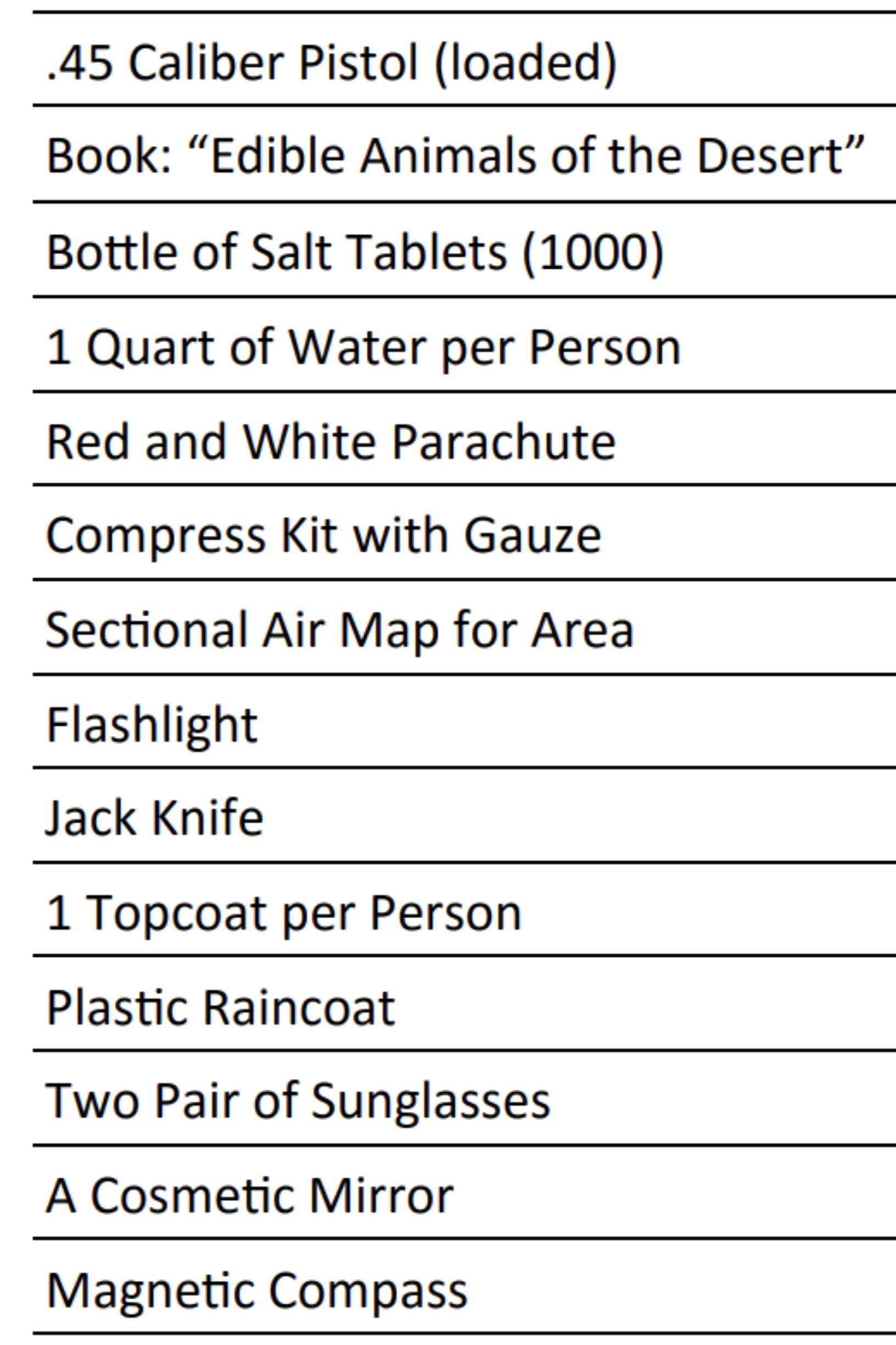 Solution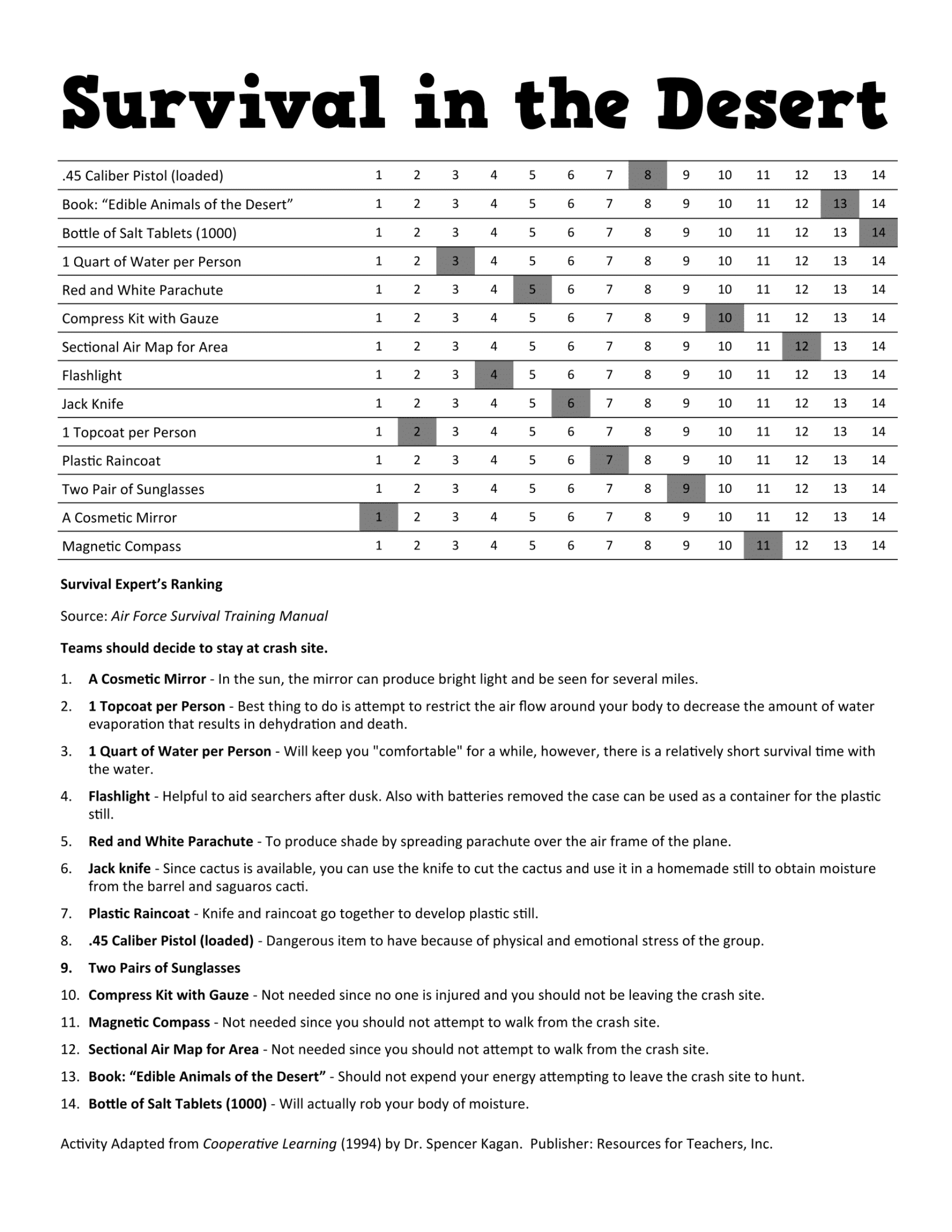 Tracking of individual and team contributions
You can use this supporting Google Sheet for managing individual and team contributions.
Timing
7' for short explanation and everyone reading through the Survival In the Desert story

Define that it does not make sense to leave the area of the plan. Trying to walk the 65 miles means sure death

7' Individual ranking
10' group ranking (including forming groups)
3' Look together at the results
5' Individual reflection
15' group reflection
Supporting questions for the reflection
What did you observe?
What were benefits of collaborating on the task?
Linking
Enjoy this post?
Notes mentioning this note
Moc teams
<!DOCTYPE html PUBLIC "-//W3C//DTD HTML 4.0 Transitional//EN" "http://www.w3.org/TR/REC-html40/loose.dtd"> MOC Teams Resources about teams High Performance Teams Bibs about Teams [[S01...