The Ladder of Evidence
Generate high value learning in your customer interviews.
Key takeaways
Avoid asking speculative questions (like Why… or What they would do)
Ask for specific stories from the past. This creates the richest insights.
Look for evidence of ACTION to evaluate the solution. Simulate and let them take action.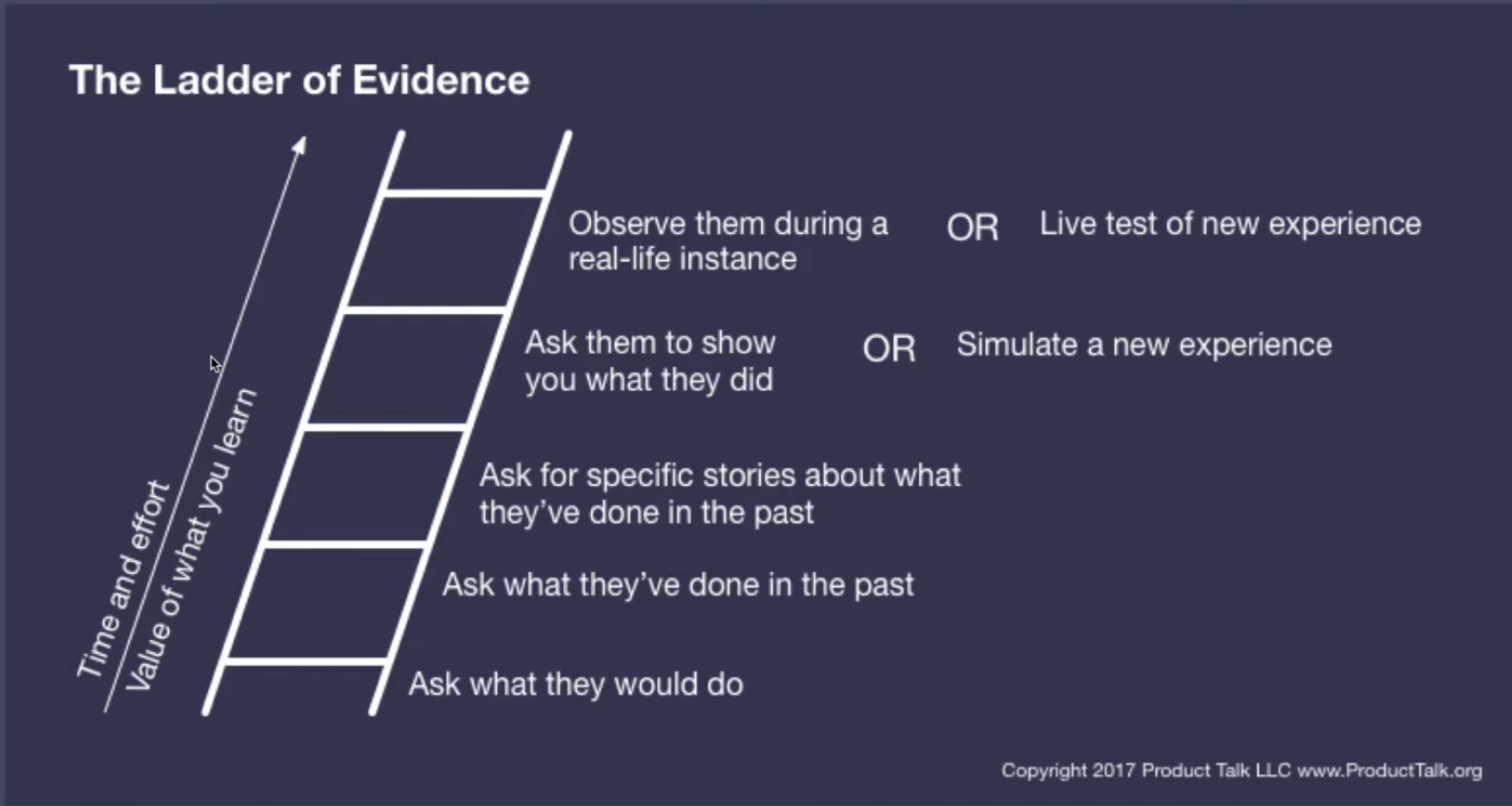 People are telling you much more when you ask them about a specific moment and share that stories around it - context, emotions, experiences. Instead of just quick answers with unspecific questions.
On the top of the ladder - they replace the question: How do you like …? And instead ask the user to take action.
Ask them to show you what they did: Is great when you can compare to an already existing solution (from a e.g. a competitor). Observe them in their real life experience.
Linking
Enjoy this post?
Notes mentioning this note
Continuous interviewing extract from cdh insights
<!DOCTYPE html PUBLIC "-//W3C//DTD HTML 4.0 Transitional//EN" "http://www.w3.org/TR/REC-html40/loose.dtd"> Continuous Interviewing extract from CDH insights Argumentation for continuous interviewing This isn't...