How to Create a Product Roadmap That Everyone Can Understand!
Metadata
Highlights
A good product roadmap must be visually appealing, easily accessible, and clear enough for anyone to scan for answers to the following questions:

What exactly are we doing?
Why are we doing it in the first place?
What does this have to do with our OKRs?

It encompasses the milestones you will attain in releasing those features.
A theme-based product roadmap is based on this premise, and the benefits are enormous and immediate.
A theme-based roadmap substitute with time horizons made up of three columns:

Now — Tasks that you are currently working on
Next — Tasks that are coming up soon
Later — Tasks that you'd like to work on in the future or need to do a bit more research before you move on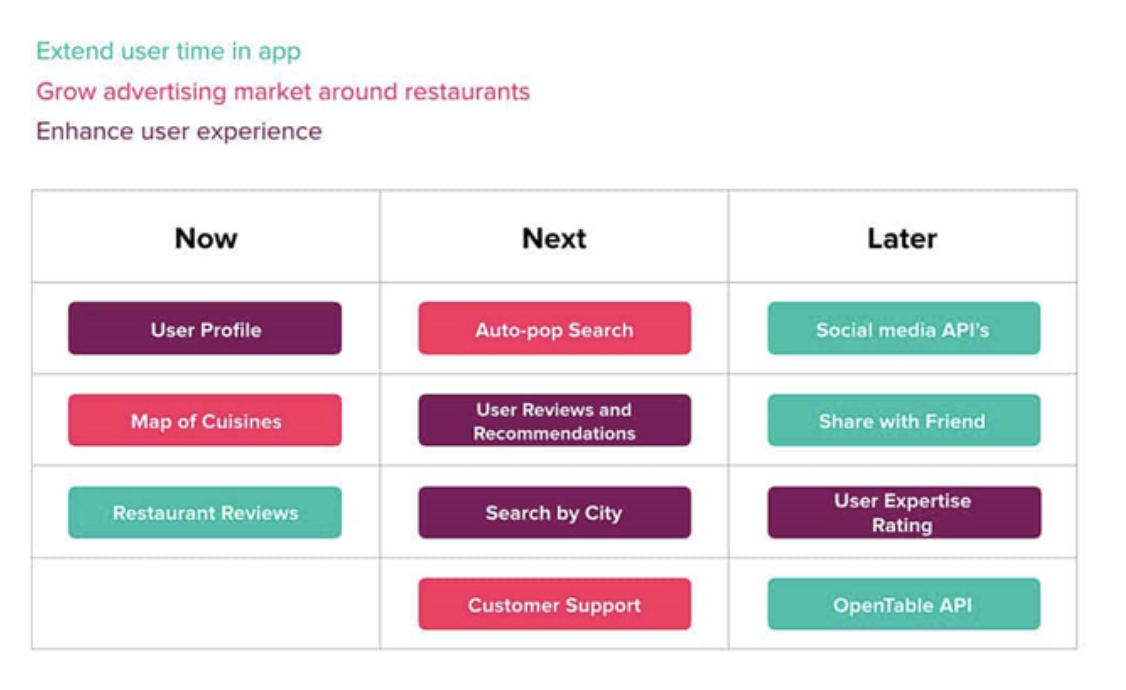 A theme-based map replaces this with themes, which appear as cards on your roadmap.
themes are "a promise to solve problems, not build features."

Those words come from the realization that almost any product will receive a flood of customer feedback and feature requests that revolve around a single universal problem.
Enjoy this post?
Notes mentioning this note
How to create a product roadmap that everyone can understand!
How to Create a Product Roadmap That Everyone Can Understand! Metadata URL: https://coffeebeansconsulting.medium.com/how-to-create-a-product-roadmap-that-everyone-can-understand-5cc2c86f2487 Published Date: 2022-07-13 Author: [[CoffeeBeans Consulting]]