Notes from AI and BASB by Tiago Forte
Show up with your camera on and show as a human
Also helps to pay more attention
engage
full shout out for the chat
"What is your top concern, questions, doubt you'd like to take away today"
Understand what is going on
How they fit it
How to leverage AI
Use google slides and allow people to make their own copy - this way they can life capture notes
Use the Zoom Q&A feature

take 1-2 minutes to add your questions and additional 30'' to upvote the most important question
---
Nicely shows the explosion of capabilities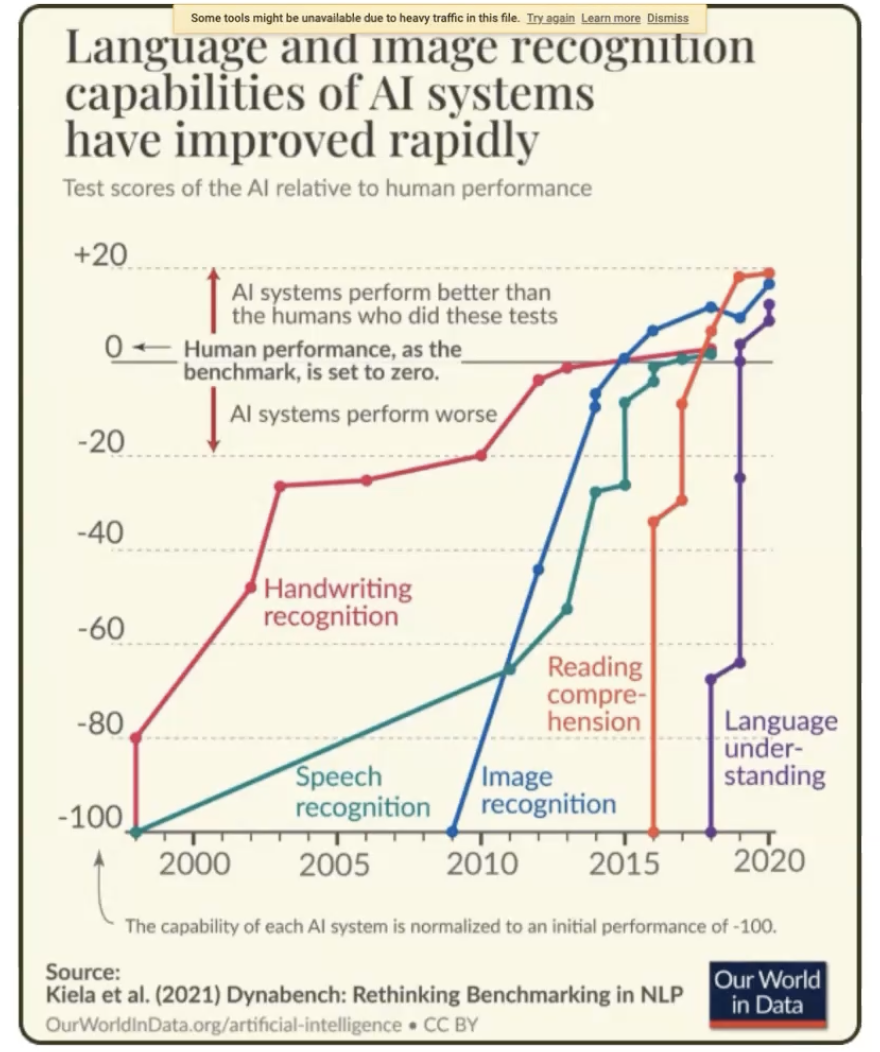 ---
breakout rooms with groups of 3-4; 5 minutes

make your points succinct and concrete
give everyone the chance to speak
provide a very concrete prompt: How does that make you feel?
I love to hear in the chat what your answer was …

has a whole team in the background
How does that make you feel? What is the feeling telling you about the value/principle you have?
Enable browsing version in the paid version of ChatGPT
What is one thing you took away?
Great Chat GPT use cases
Comparing two items .. What are the major differences
Create Outlines
Compiling complex data - e.g. how many speakers of a language are there …
Creating stories and story pitches
Write Sales Copy
Summarize books, articles, pdfs that you can feed into the system - ChatPDF

Generate title/headline ideas

make future predictions
generate product or business ideas

planning trips/events

prompt databases: PromptVibes and Awesome ChatGPT
the beginning of a prompt has more importance
ask to reflect on a mistake
better ask AI to do something in steps: First do this, then do that,…
start with an initial response, ask for changes/improvements/clarificants and iterate

with other personas, difficulties, context extensions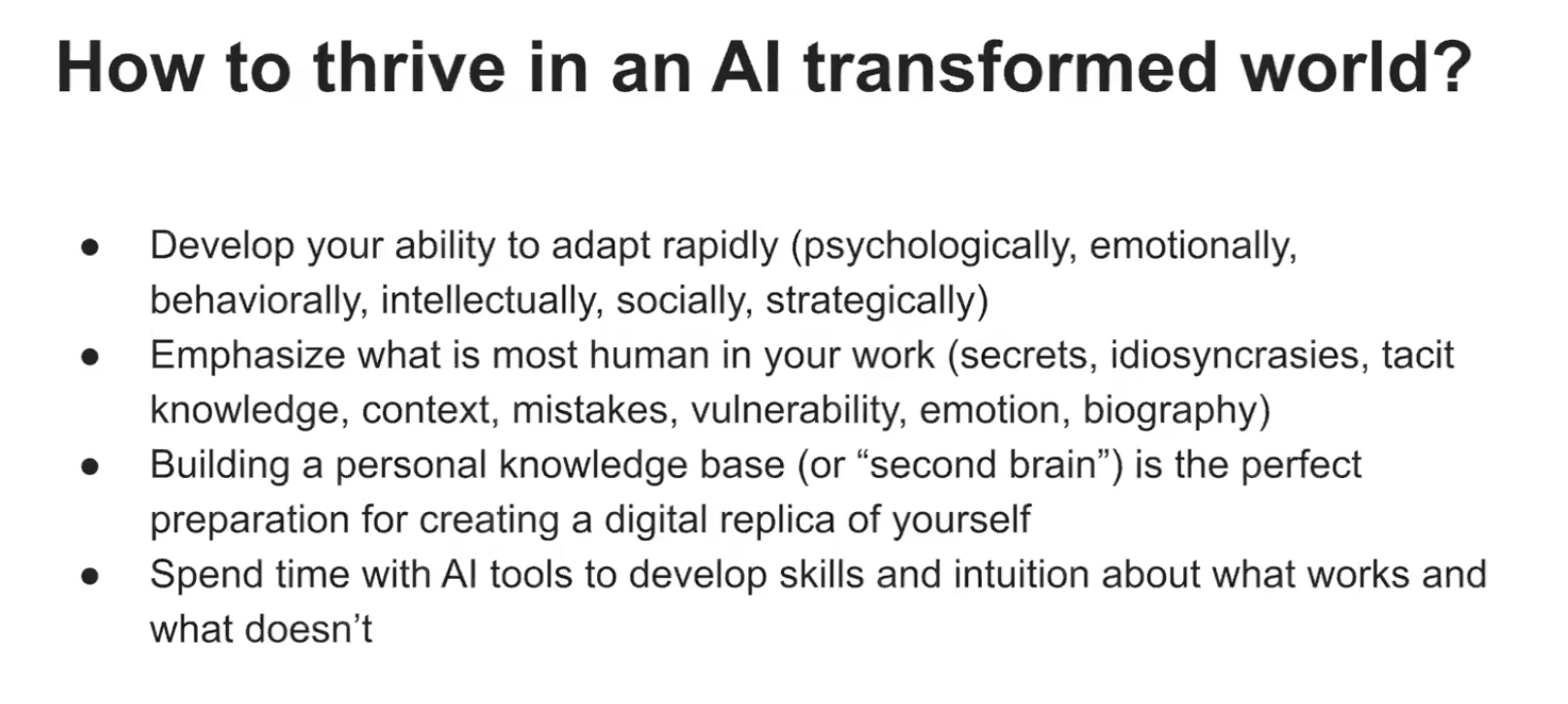 Tools
Chat GPT
Lex - AI writing tool, like having an editor on my side
Midjourney
Adobe Firefly
Space for knowledge management
Draw the context to feed AI
Save best responses AI provides
Store best prompts and tools
Keep your most personal and unique data
Knowledge databases are extremely useful input to AI
make PKM resources available to enhance intelligence and relevance of responses
Linking
Enjoy this post?
Notes mentioning this note
Growing ai productivity stack
<!DOCTYPE html PUBLIC "-//W3C//DTD HTML 4.0 Transitional//EN" "http://www.w3.org/TR/REC-html40/loose.dtd"> Growing AI productivity stack Fast summarization of videos (and texts) Extract text...